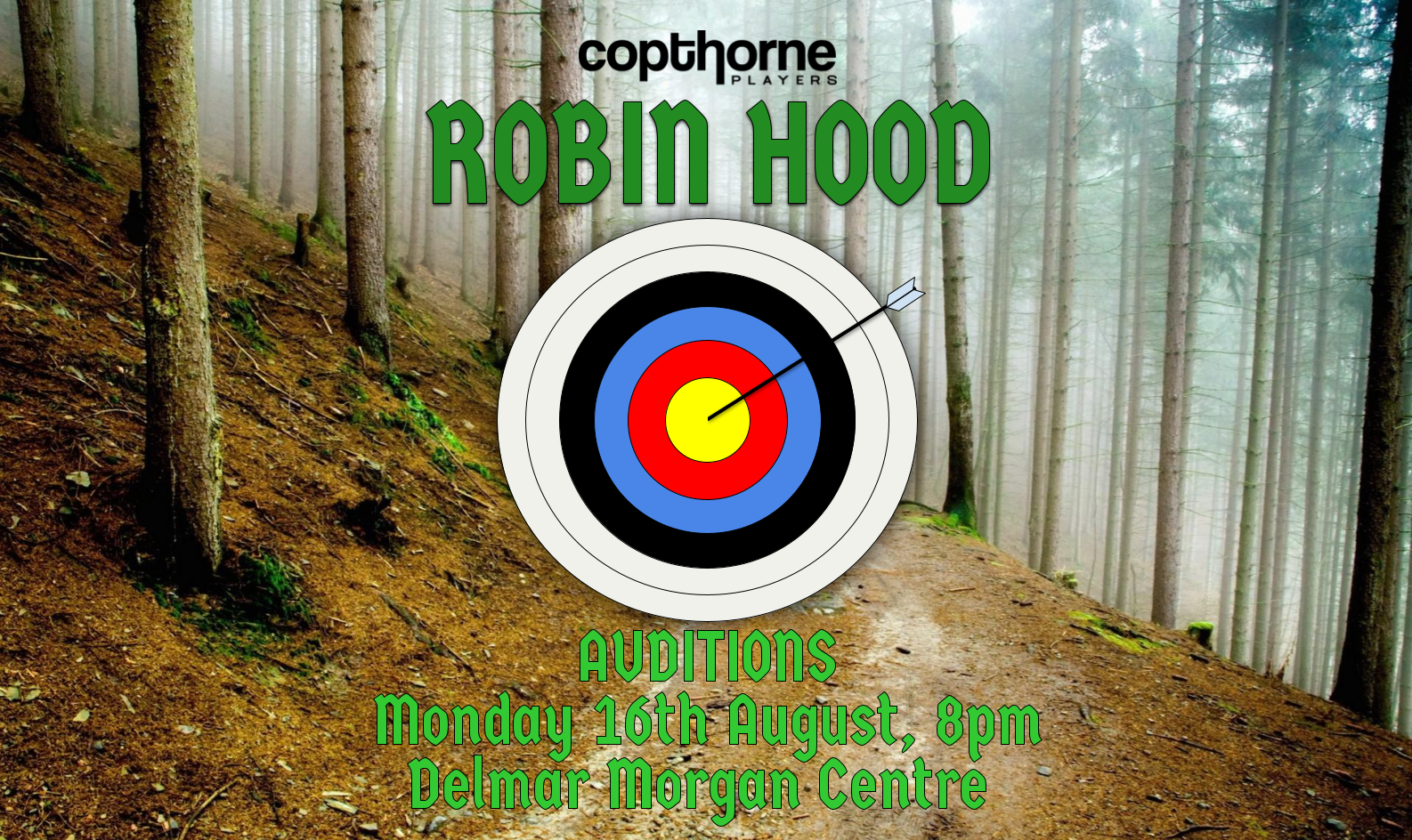 Thigh-slapping fun for all the family, we can't wait to come back in full force with our pantomime for January 2022!
With a script written by Megan Birch, who wrote and directed our last pantomime Jack & the Beanstalk in January 2020, this promises to be a fantastic production full to the brim with jokes, songs, and Merry Men.
Excitingly, we are also able to expand our cast to include children for this production.
If you're interested in auditioning, come along to our chrous auditions on Sunday 3rd October at the Delmar Morgan Centre on Copthorne Bank. You can RSVP on Facebook here. You'll need to download a sign-up sheet and audition pieces from this link and email the sign-up back to us at hello@copthorneplayers.co.uk.