Billy Liar Tickets Selling Fast – Book now!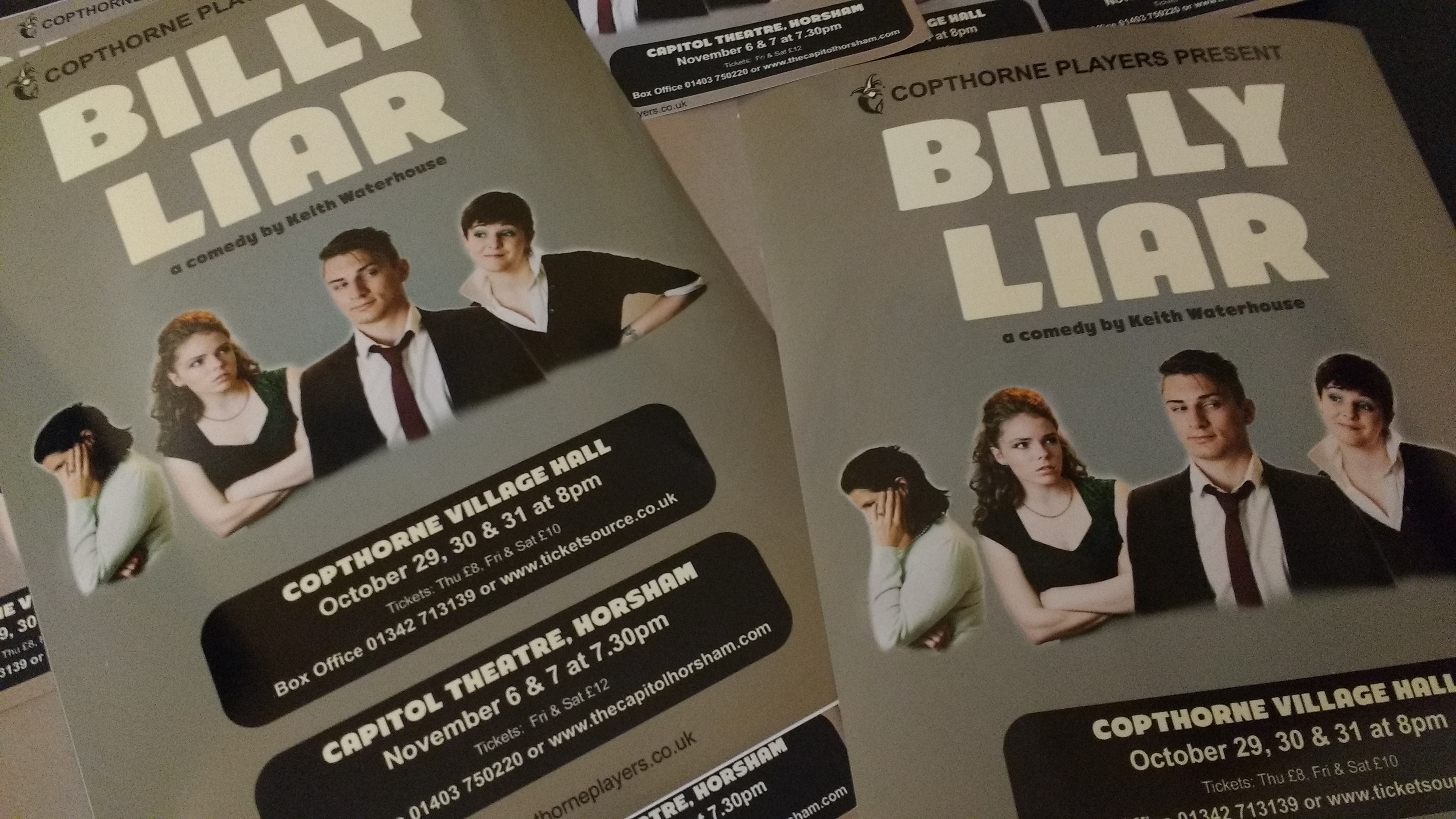 Keith Waterhouse's Billy Liar opens on Thursday 29th October at the Copthorne Village Hall for three nights, and then (in a first for The Players) moves to The Studio at The Capitol, Horsham for two performances on Friday 6th and Saturday 7th November.
Directed by Chris Dale and performed by a vibrant, talented cast it is a Copthorne Players production not to be missed.
Copthorne Village Hall:  Thursday 29th October: SOLD OUT to book for Friday 30th and Saturday 31st CLICK HERE
The Capitol Studio, Horsham:  Friday 6th November and Saturday 5th November (not many tickets remaining!):  CLICK HERE
For cast info CLICK HERE