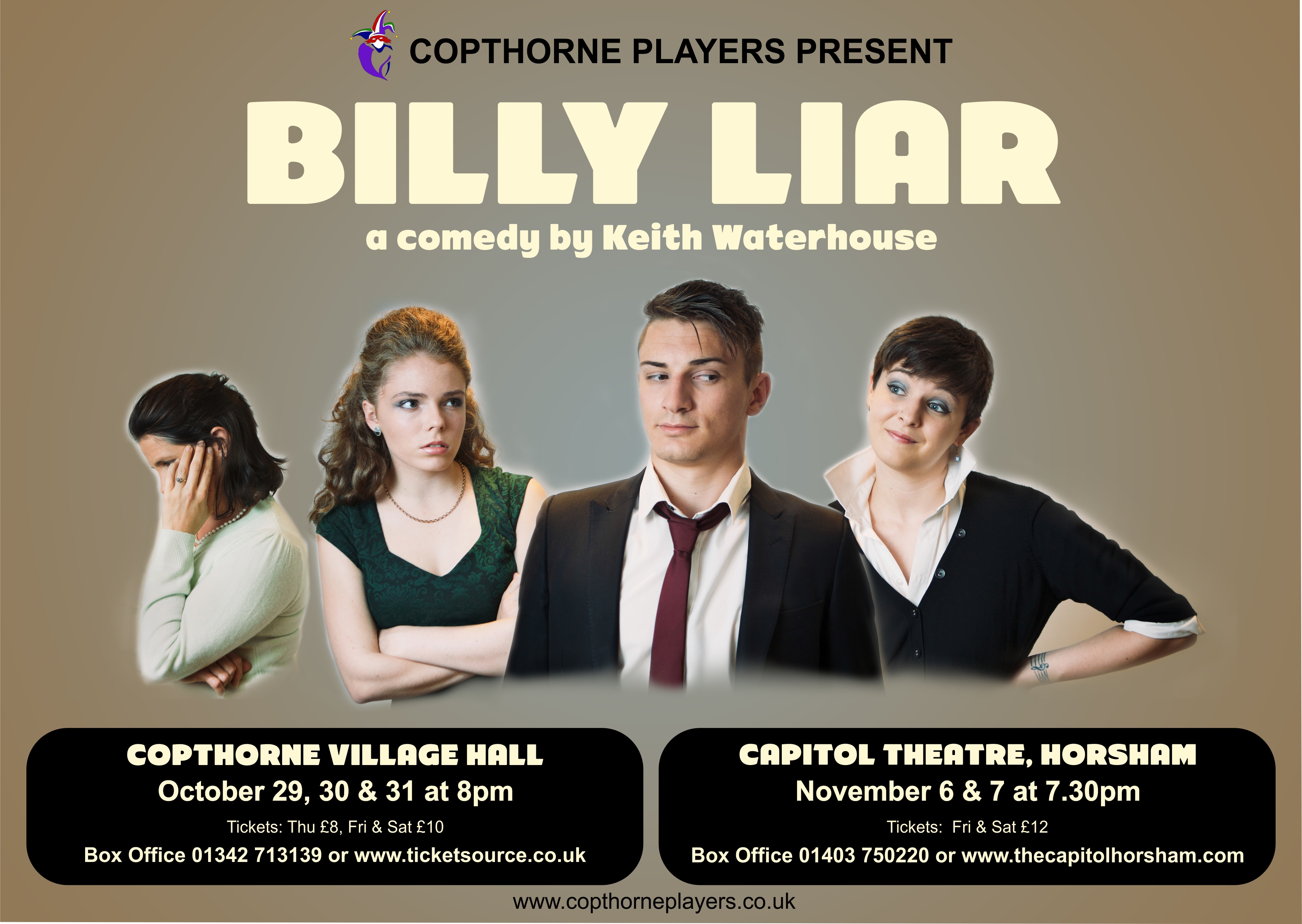 *This is an archive of the event page – tickets are no longer available*
The Copthorne Players will be performing the stage adaption of Keith Waterhouse's 'Billy Liar' at the Copthorne Village Hall on the 29th, 30th and 31st October and at the Capitol Theatre, Horsham on 6 & 7 November.
Billy Liar is a lazy, irresponsible young clerk living in Northern England.  Still living at home he indulges himself in fantasy. Billy colours his life with inconsequential lies and compulsive "whoppers" which lead to his getting engaged to two women at the same time!  The play is funny, tremendously sad, and not without sweetness.  In 2015 Billy would be a social media sensation!  It's directed by Christine Dale and the cast is a great mix of familiar faces and some fantastic new young talent.
We are once again presenting a play in a non-traditional stage setting with raised seating in the Village Hall and also embarking on a new venture by performing at The Capitol Theatre in Horsham the following week.
Copthorne
      or phone box office on 01342 713139
Horsham
or phone box office on 01403 750220
The Cast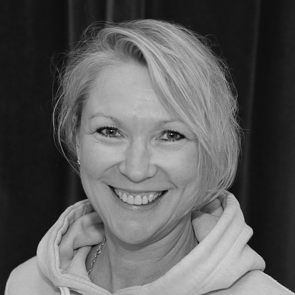 Nicola Bergot
Originally from Solihull, Nicola was a member of the local theatre arts group and played a number of roles including, Nancy in 'Oliver', Eva in Peter Whelan's 'Accrington Pals', the challenging part of Miranda in John Fowles' play 'The Collector'; as well as Principal Girl in various Christmas Pantos. Nicola moved to Sussex in 1991 and joined the Henfield Players before joining the Copthorne Players in '93.  She has performed many leading roles with us including Julie in Carousel, Bianca / Lois in Kiss me Kate, Sally in 'Me and My Girl' and Sylvia in Stepping Out. Nicola hadn't done a show for over 6 years and was persuaded out of 'retirement' for 'Showstoppers' performed at Chequer Mead earlier this year. The performing bug was back and she decided to take on the role of Billy's Mother, Alice in Billy Liar.
---
Connor Windmill
Connor, who takes on the role of Billy, first performed with the Copthorne Players last year in 'An Inspector Calls'. Since then he has also appeared in various murder mysteries with the group. Connor has studied theatre throughout school and college but is currently performing as a hobby and to gain experience.
---
Billy Liar is the 4th production directed by Christine Dale Anne has appeared in, including Allo Allo, playing Edith, Dads Army playing Mrs Fox and the formidable Mrs Sybil Burling in An Inspector Calls,  Anne is looking forward to playing Florence Bothroyd a feisty, no nonsense character in this latest Players production.
---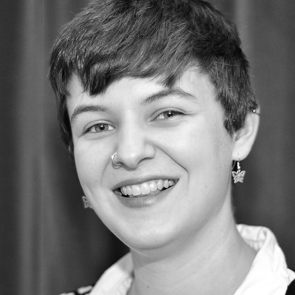 Megan Birch
Megan was a tiny thing of seven years old when she joined the Copthorne Players for a pantomime in which her father played the Panto Dame. Thankfully, this didn't put her off performing, and she spent her adolescence happily flitting between shows: she was Dorothy in the Wizard of Oz, Fizzy in Bugsy Malone, and has also appeared in plays such as Ayckbourn's Confusions and Harris's Stepping Out. Now in her twenties, and having spent four years betraying amateur dramatics for the sake of university, she's hoping acting is somewhat like riding a bicycle, although seeing as she can't do that either, she should probably concentrate on breaking a leg!
---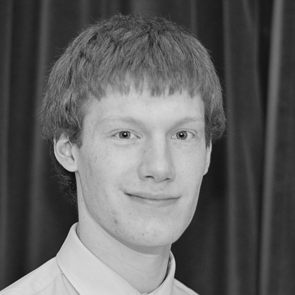 John Bennett
Despite this being John's first production with the players he is raring to show what he can do. While his command for accents is not quite as good as some, he looks to more than make up for it in enthusiasm and if he's lucky, work with the Players again in future.
---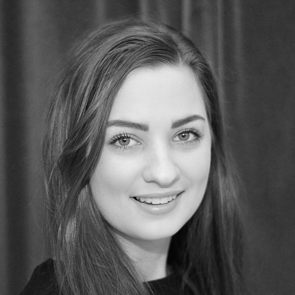 Emma Atfield
Emma is extremely excited to be joining the players again, this time for a play! Emma has a massive passion for performing arts and is currently studying at college to gain a 90 degree diploma in musical theatre. She started performing at a young age and has found performing with the Copthorne Players a fantastic experience. Emma is really enjoying rehearsing for this show and can't wait to perform with the players again!
---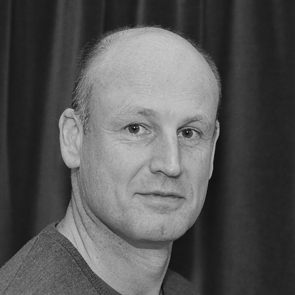 Jon Birch
Jon is enjoying his 15th year with the Players, having started with being a Dame in a pantomime; then doing a lot of singing and now in his second play with no singing involved but lots of regional accents! He says "It's been great rehearsing with lots of talented young actors (including his daughter!) and we're all looking forward to the performances".
---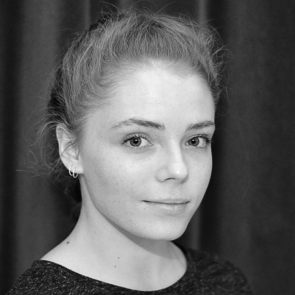 Susannah Creasey
Susannah is very excited to be joining such a wonderful cast and crew for her first performance with Copthorne Players! She has followed her love of drama and theatre throughout her school years and hopes to soon follow it into further education. This has been a wonderful new experience for Susannah rehearsing for Billy Liar, and she cannot wait to start performances and feel the buzz of the audience!