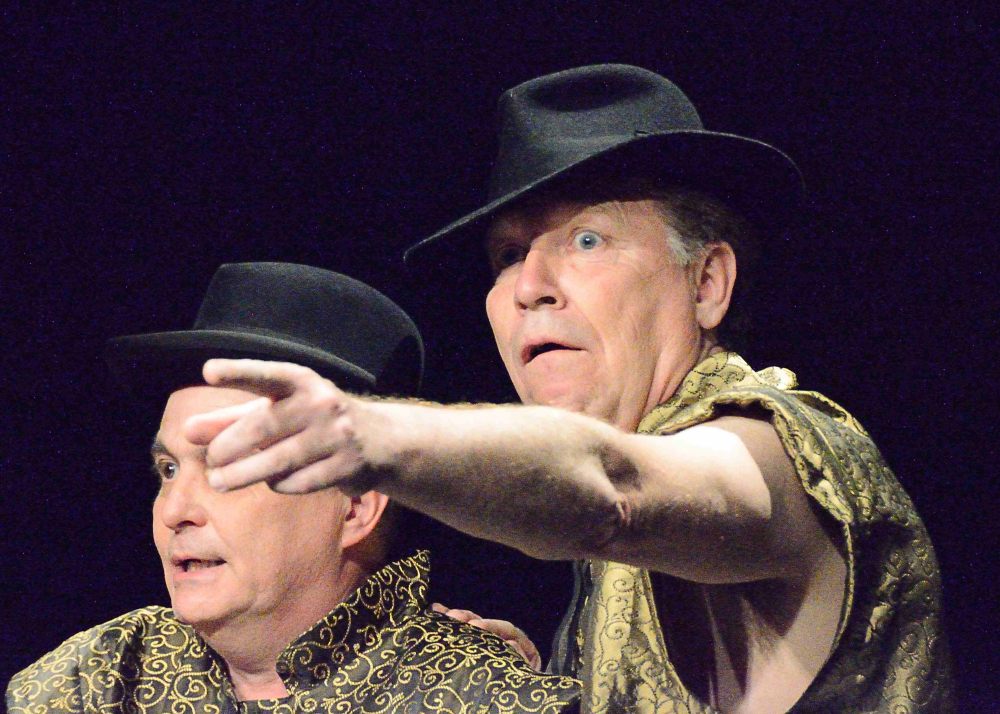 We are always looking for people to join our friendly group, be it on-stage, backstage, painting scenery, creating props, running the sound and lighting boards or making the tea. If you would like to join us, get in touch for more details.
Rehearsals normally take place on Monday and Wednesday evenings, 7.45pm-10pm at the Copthorne Village Hall, with some additional rehearsals at the Delmar Morgan just down the road.. The company also rehearses on Sunday afternoons a few weeks before each performance. Junior rehearsals are on Sunday afternoons, to avoid keeping them up on school nights.
There is a £35 per year membership fee which allows you to take part in any of the company's shows, workshops and social events.  Associate (non-performing) membership is £25. Students in full time education are eligible for a discounted membership fee of £15.  There is an additional levy per show for those members performing on stage which varies depending on the size of the production.
The best way to find out about upcoming shows is to subscribe to our newsletter and follow us on Facebook or instagram. We'll always post audition notices publicly, and all other volunteering opportunities will be in our newsletter.
We hope you fancy joining us! For more information, please do reach out to us via the website, by email, or on Facebook messenger.