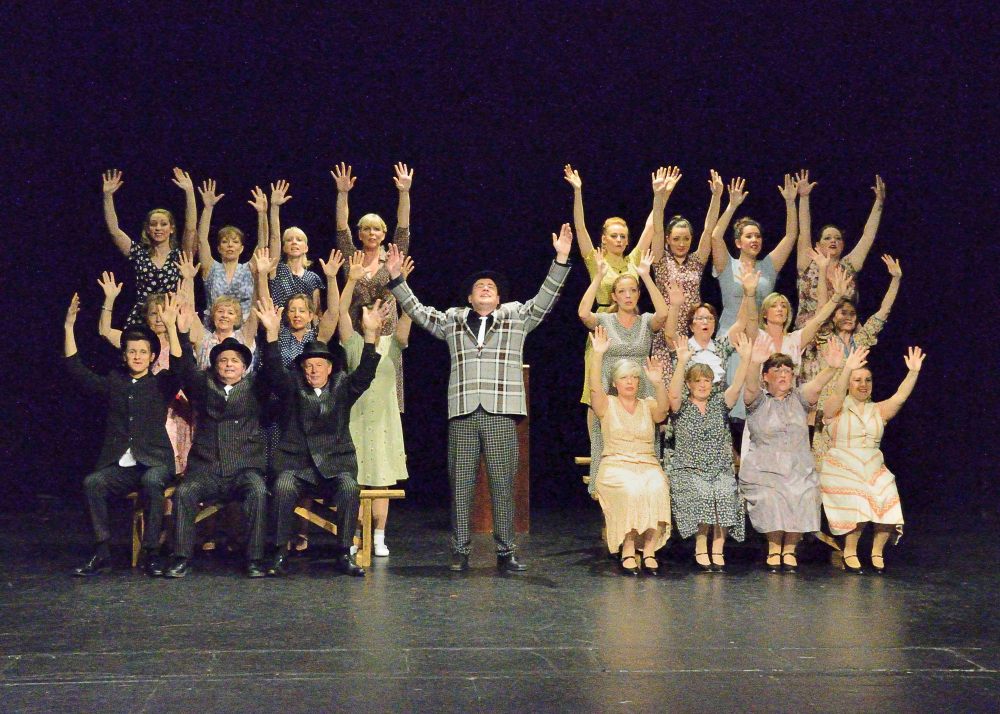 Back in 1970 a group of fresh faced villagers got together to discuss how best to harness the talent of the rapidly growing village of Copthorne and that was when Copthorne Players was born. The first ever production was a pantomime – Robin Hood. Back in the early days the Director would choose a play to suit the cast, there wasn't enough members to require auditions! Rehearsals and shows took place in the Village Hall and that is still true today, although there have been a few changes. The first shows took place on a temporary stage, which by all accounts was just some trestle tables fastened together and was erected just a few days before each performance. Things improved in 1977 when, to celebrate the Queen's Silver Jubilee, the Village Hall was enlarged and a permanent stage was built. The stage has since been enlarged a couple of times and is now twice the size of the original.
Early productions also included several Gilbert and Sullivan musicals and the group has performed just about every Pantomime you care to name. Old time music halls, plays and musical reviews have also proved very popular.
Over the last 47 years the group has grown, the productions and sets have got a little more sophisticated and professional. However one thing remains the same, we are a great group of people who get an enormous amount of enjoyment from entertaining others. In fact, it's true to say that we have built quite a reputation for ourselves and have a great following in the village and the surrounding area. Many of the members live in Copthorne and the society is quite a part of village life. We have taken part in the Carnival for many years, running a stall, being part of the procession or forming part of the entertainment. The group has also performed at many other local functions including WI evenings.
And now we are very lucky to boast some extremely talented actors, singers and dancers among our membership, along with some very committed backstage crew and scene painters, to name just a few of the people that make the group the success that it is.