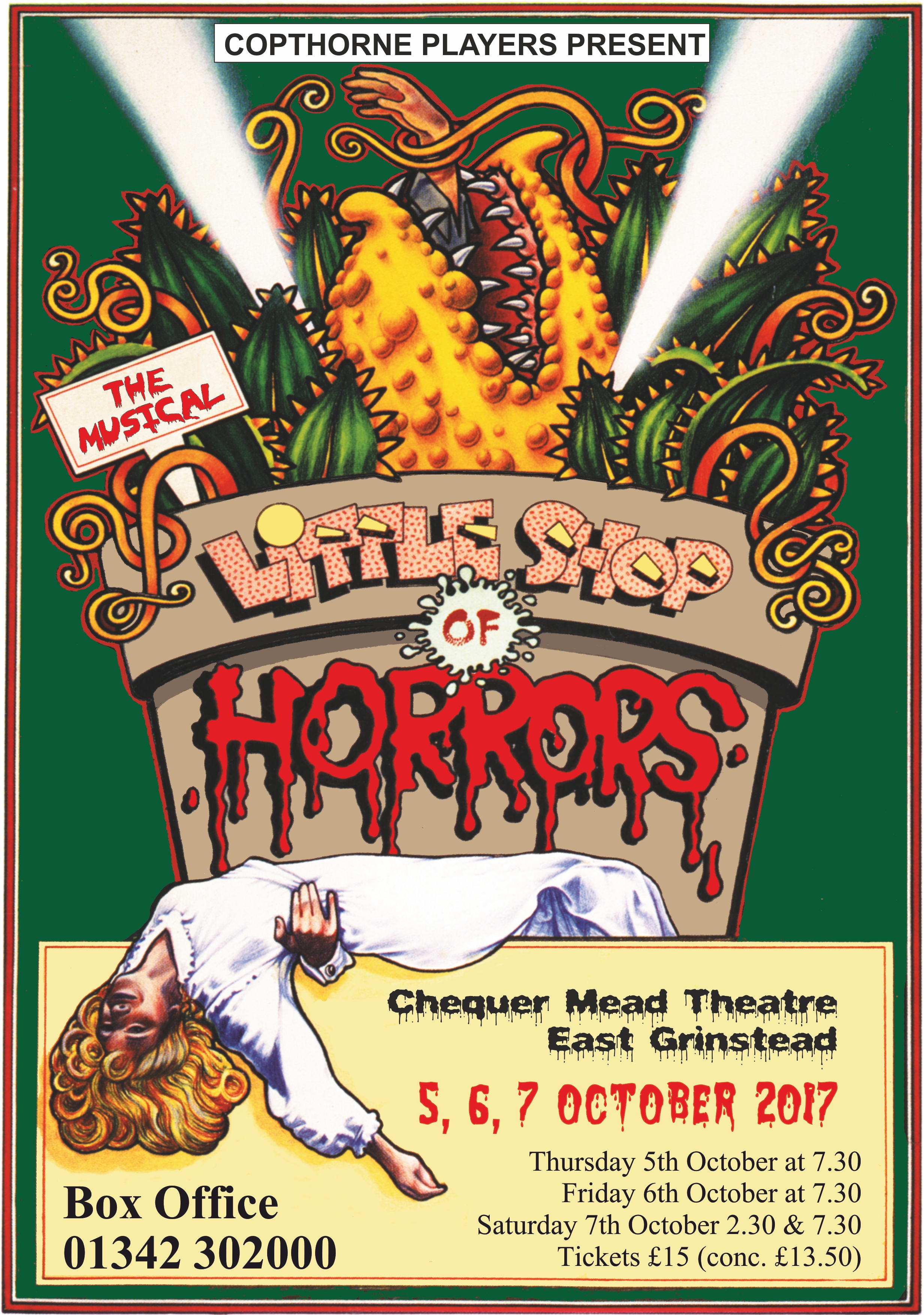 This classic rock musical has a great doo-wop feel with a lively Motown beat, wrapped around a terrific, out of this world story – a mix of 50's sci-fi, a poignant love story and a hungry plant with a deep voice!
The story centres around a florist shop on Skid Row – a seedy part of New York.  Three girls, Crystal, Chiffon and Ronnette, resemble a Greek chorus to narrate the story to the audience and characters through song and dialogue.  They are hip, sassy and smart – often singing with a secret smile that says "we know something you don't know".  But at the centre is Seymour Krelborn, who is now falling in love with down-trodden Audrey while he acquires a plant that makes strange demands of him.
Great songs!  Terrific dancing! A story to melt your heart ……. and a plant ………
Shows:
Thursday 5th October – 7.30pm
Friday 6th October – 7.30pm
Saturday 7th October – 2.30pm
Saturday 7th October – 7.30pm
Tickets £15 (concessions £13.50)
Books and lyrics by Howard Ashman.
Music by Alan Menken.
Based on the film by Roger Corman, Screenplay by Charles Griffith.
Originally produced by at the Orpheum Theatre, New York City by the  WPA Theatre, David Geffen, Cameron Mackintosh and the Shubert Organization.
This amateur production is presented by arrangement with Joseph Weinberger Ltd on behalf of Music Theatre International of New York